How to Decorate a School Notice Board
Having a cheerful bulletin board display in school is a great way to help students feel engaged and motivated before class ever starts. Even better, there are endless designs and uses for these boards, so you can customize your design based on your current curriculum, upcoming school events, holidays, and more. You can even get students and other faculty involved in more interactive displays!
Planning the Basic Layout
Decide on a theme for the board. The first step in decorating your bulletin board should be to choose the theme. Think about the purpose of the board, such as welcoming students to your classroom or encouraging them to read. Then, pick a color scheme or a fun theme to tie everything together, and choose decor that fits that theme.
For instance, if you're making a board for back-to-school, you might choose "Hop to Mrs. Taylor's Class!" as your theme, then decorate it with frogs and lily pads labeled with your students' names.
If you need help finding bulletin display ideas, school calendars, holidays, and upcoming lesson plans can be great sources of inspiration!
Cover the board with craft paper for a colorful background. Once you choose the colors for your board, pick a solid-colored craft paper and completely cover the back of your board. You may need to overlap two pieces of paper to ensure you cover the board from top to bottom.
For your frog-themed bulletin board, you could use a blue background to look like a pond, for instance, or you could opt for brown to resemble mud.
For a festive holiday board, you might use wrapping paper instead of craft paper. However, avoid using anything with a complicated pattern or multiple colors, as a busy background will make your design hard to see.
You can find large rolls of craft paper at your local classroom supply store or craft store.
Create borders that match your color scheme for a defined look. If you like the look of more traditional bulletin boards, you might want to add a border. Luckily, you can purchase pre-made bulletin board borders at most craft stores, classroom supply stores, and online. Pick one that goes with your design, then staple it into place.
Borders come in a variety of colors and patterns, including stripes, dots, zig-zags, and more.
You can also make your own border, if you prefer, or you can leave it off altogether.
Put important information in large letters at eye level. When you're planning your board decoration, think about the message you want to convey. Then, put whatever that information is at about an adult's eye level, and try to make it a little bigger than the rest of the details on the board.
For instance, on your back-to-school board, you might put the phrase "Hop to Mrs. Taylor's Class!" about a third of the way down the board, in big, bold letters.
If you're making a board about an upcoming school dance, you might put "Winter Dance" in big letters at the top of the board with the date slightly smaller underneath.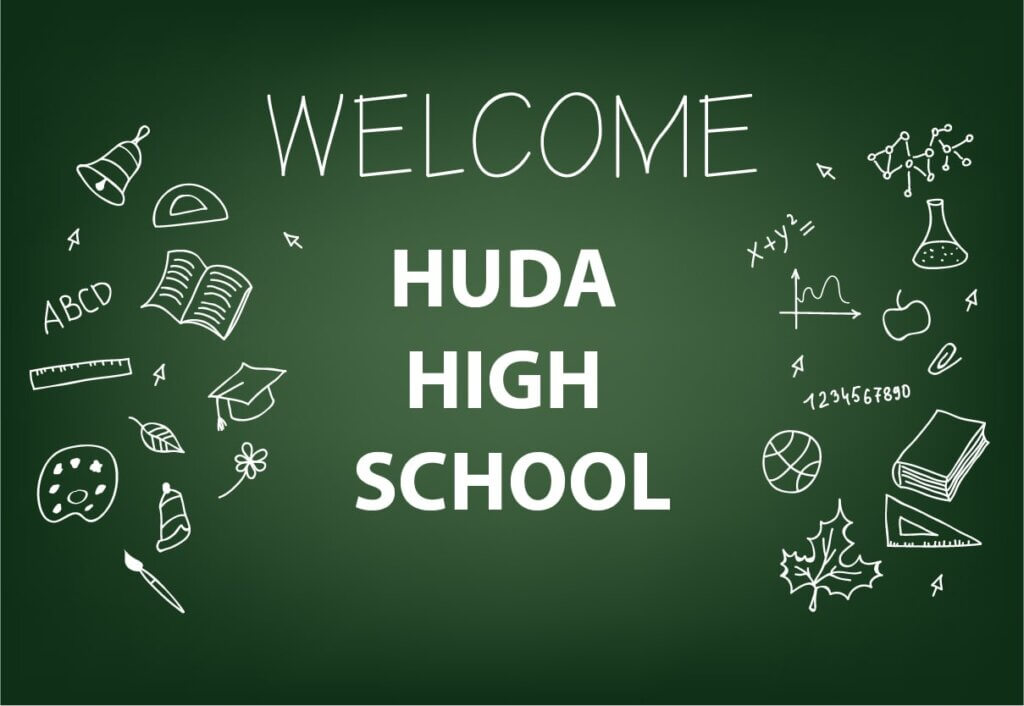 Add bright, colorful decorations that match your theme. Once your background is set up and the basic information is in place, choose cheerful cut-outs, artwork, or photos to decorate the board. Try not to overcrowd the board, but do try to add enough detail that you're not left with large empty spaces in your design.
On your back-to-school board, you might add a few large frogs, then write a student's name on each lily pad. Arrange the lily pads so they're grouped across the bottom two-thirds of the board, and place the frogs in the top corners of the board.