World Engineers Day, celebrated every September 15, serves to appreciate engineers and their contributions to society. Engineers are professionals who invent, design, and build complex systems, structures, and materials in order to fulfill functional objectives and deliverables, keeping in mind factors such as practicality, regulation, safety, and cost. The word 'engineer' is derived from the Latin words 'ingeniare' (which means 'to create or generate') and 'ingenium' (which means 'cleverness'). An engineer typically would require foundational qualifications of a four-year bachelor's degree in any of several engineering disciplines — or, in certain peculiar jurisdictions, a master's degree in an engineering discipline with an addition of four to six years of peer-reviewed professional practice, which would then result in a thesis, and then, conclusively, a passing of engineering board examinations.
Why is World Engineering Day celebrated?
Engineers' Day is observed in India on September 15 in honour of this true essence of engineering and the birth anniversary of India's pioneer engineer-administrator Mokshagundam Visvesvaraya. He was the Diwan of Mysore, as well as a great scholar and statesman.
About Mokshagundam Visvesvaraya
Sir Mokshagundam Vishveshwaraya, KCIE FASc (15 September 1861 – 12/14 April 1962), often referred by his initials, MV, was the first Indian civil engineer, statesman and the 19th Diwan of Mysore, serving from 1912 to 1918. He started his primary education in Bangalore, received his B Sc degree from the University of Madras, and then DCE (Diploma in Civil Engineering) from the University of Bombay through its affiliated institution and 3rd oldest Engineering College in Asia, College of Engineering, Pune. He received India's highest honour, the Bharat Ratna, in 1955. He was knighted as a Knight Commander of the British Indian Empire (KCIE) by King George V for his contributions to the public good. His birthday, 15th September, is celebrated as Engineers' Day in India, Sri Lanka and Tanzania in his memory. He was the Chief Engineer of Krishna Raja Sagara dam in the north-west suburb of Mysuru city, Laxmi Talav Dam near Kolhapur in south-west Maharashtra, and also served as one of the Chief Engineers of the flood protection system for the city of Hyderabad.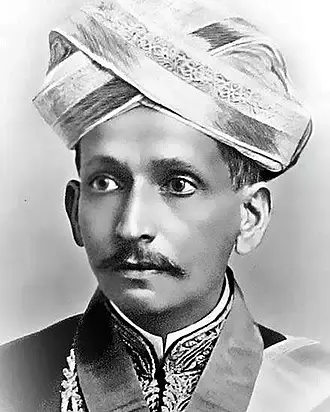 Types of Engineering: Salary Potential, Outlook and Using Your Degree
Chemical engineers use their knowledge of sciences – such as chemistry, biology, physics and math – to solve problems that affect the use or production of chemicals, food, drugs and more, according to the U.S. Bureau of Labor Statistics (BLS). They often work in offices and laboratories, and nearly all of them work full-time, according to BLS.
Chemical engineers translate processes developed in the lab into practical applications for the commercial production of products and then work to maintain and improve those processes. They rely on the main foundations of engineering: math, physics and chemistry (though biology is playing an increasing role). The primary function of chemical engineers is to design and troubleshoot processes for the production of chemicals, fuels, foods, pharmaceuticals and biologicals, just to name a few. They are most often employed by large-scale manufacturing plants to maximize productivity and product quality while minimizing costs.
Civil engineers solve infrastructure problems. The projects they design, build and maintain span a wide range in both the public and private sector, including bridges, roads, tunnels, dams, and water and sewer systems, according to BLS. Infrastructure such as the Brooklyn Bridge, the Erie Canal and the Thames Tunnel in London were all made possible because of the work of civil engineers. Those are just three on a list of dozens of civil engineering landmarks listed by the American Society of Civil Engineers (ASCE).
3. Electrical Engineering
Electrical engineers focus on the design, testing and manufacturing of electrical components, such as motors, navigation, communications systems and power generation, according to BLS. They work in a range of industries, including research, manufacturing, telecommunications and more.
Electrical engineering is one of the industries broadest fields, which means what you can do varies widely from one sector to another. From working with circuits, making computers and other electronics used to build fiber-optic networks or vision sensors for cars, many disciplines employ electrical engineers.
4. Mechanical Engineering
A great blend of all the engineering technologies, mechanical engineering is among the top of the list of best engineering courses. B.Tech Mechatronics and B.Tech Mechanical Engineering have been opted the highest in last few years. Mechanical Engineers can find employment in government organizations like Railways, SAIL, Metro Projects, BHEl and others, and private organizations like TATA Motors, BAJAJ, Honda, ISRO, COAL INDIA, NAVY, Ford, Design Tech System Ltd, and many more.
Predicted to grow by 30.46 CAGR by 2025, the biotech sector of India is growing leaps and bounds. India is among the top biotech destinations in the world and offers a wide range of opportunities to the biotech engineers. Aspirants can choose specializations in biotech for their study: Immunology, bio-statistics, ecology, virology, genetics, microbiology, animal husbandry and more. Biotech engineers can find employment in animal husbandry, agriculture, disease research, eco-conservation, development of medicines, fertilizers, and insecticides.
6. Aeronautical Engineering
Aeronautics is the talk of the town for years, and research and development in the area has given a face to the career in this branch. Aeronautical engineers are considered to the highest paid engineers in the industry and are experts in dealing with the design and development of aircrafts and spacecrafts. They can also take up the job profile of mechanical design engineer, aircraft production engineer, aerospace designer checker, consultants, and graduate engineer trainees.
7. Computer Science Engineering
Computer Science Engineering is a course that deals with design, implementation, and management of information systems of both software & hardware processes. A computer scientist specializes in theory of computation and design of computational systems. Computer Science engineering aids with various disciplines such as electrical and electronics engineering, information technology, software engineering, and more. 
Computer Science Engineering courses are offered at both undergraduate and postgraduate levels in the form of B.E, B.Tech, or M.Tech degree programmes. B.Tech in computer science is popular at UG, whereas M.Tech in computer science is popular at PG levels After completing a degree programme in computer science, candidates can find various entry-level jobs in the IT industry or related fields, given they fulfill the required skill set such as knowledge of subjects like programming, database management, data structures and more. 
HOW TO OBSERVE WORLD ENGINEERS DAY
Appreciate an engineer

In celebrating World Engineers Day, appreciate any engineer around you. Let them know how important they are, and that you value their contribution to the growth of society.

Watch an engineering documentary

Try watching one of the many engineering programs on T.V. "Colossal Machines" or "Superships" is a good place to start.

Try to build something

We all have a little engineering spirit in us. You can bring yours to life by building something on World Engineers Day!